Skincare Decoded: The pratical guide to skincare
Who said chemical exfoliants aren't for dry skin and sensitive skin types? Baby Step's 30% gluconolactone and 15% lactic acid make this product ideal to obtain a smoother, brighter complexion in the most gentle of ways. This treatment doubles as a nightly booster or as a once a week rinse-off mask. It's chemical exfoliant customizability at your fingertips!
Details
How to read
Do you really need a ten-step skincare regimen? Is that $100 eye cream worth it? What's up with the CBD trend? Let's face it... we're all a little lost in the skincare world. In this book, the chemists breakdown the overly complex skincare industry and answer your burning questions.
Let the Appendix Guide me
For those burning skincare questions you need answered, use the book as a point of reference and let the appendix guide you.
I'm a traditionalist: front to back
The book is broken up into three parts: 1. The fundamentals - cleanse, moisturize, and protect 2. The Big Four Actives you'll want in your life and 3. How to build a routine based on your skin concerns.
Pssst...did you know?
The book was our COVID baby that took us four rewrites before we were willing to let it be published. Neither of us are writers.
550+ reviews and counting...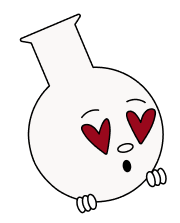 THE BEST BEGINNERS BOOK!
"I love everything about the education strategy in this book. From the pictures detailing how the skin works and what it needs to the humor behind explaining every topic."
Jenniffer M.
If you only ever buy one skincare book, buy this one
"Think of this book as an investment: The knowledge in it will ultimately save you time and money. It's worth every penny."
Kim L.
Amazing book! A must buy!!!
"The book is fantastic. It's great for everyone; someone new to skin care, or a skin care expert. I love how it's written, and it's easy to jump around to different sections."
Annie L.
Great read for skincare professionals, and consumers!
"This is a must read for anyone interested in skincare, but especially estheticians! I plan to use this as a tool for helping my clients understand what's in their products."
Palindroman
Informative, easy to understand
"Tons of information about what works and what doesn't. Figuring out where to even start the search for products will be so much easier (and cheaper) going forward."
Lynn Z.
MORE KNOWLEDGE
Got the book?
Let us know by filling out your details below! In return, you'll be emailed exclusive Skincare Decoded enrichment content to help you build even better skincare routines.
*By entering my email, I agree to the Terms and Conditions and Privacy Policy and would like to receive email updates from Chemist Confessions. Unsubscribe anytime.