Un-cactus Dry Skin Kit
We've kitted the top 2 favorites from 2020 for dry skin in the Un-cactus Kit. The kit includes 1 full-sized Aquafix Water Gel and 1 full-sized Better Oil in a drawer box. Dry skin types start with a layer Aquafix underneath their existing moisturizers and finish with 2-3 drops of the Better Oil to nourish and add glow. Both products come with soothing powerhouses to keep skin calm and stay hydrated.
Kit includes:
Aquafix Hydrating Water Gel [Full-Size 1oz.,30mL]
The Better Oil [Full-Size 1oz. 30mL]
Directions: Aquafix and The Better Oil are two layering powerhouses. Dry skin types start their routine with a layer of Aquafix to keep skin soothed and hydrated. The Better Oil is a great final step to smooth skin and add glow.  Apply these two on a cleansed face morning and night. 

Pro Tip! 
Aquafix functions as a great soothing serum. Add this layer into your routine on high level treatment days that include AHAs and retinol.
Water-loving humectants hold lasting hydration to your skin
5% Glycerin
2% Sodium PCA
2% Panthenol
0.2% Sodium Hyaluronate
Skin soothers at effective doses to calm irritated skin
1% Allantoin
0.5% Madecassoside/Asiaticoside
*Full Ingredient List: Water, Propanediol, Ethoxydiglycol, Glycerin, Sodium PCA, Panthenol, Allantoin, Vinyl Dimethicone/Methicone Silsesquioxane Crosspolymer, Madecassoside, Asiaticoside, Sodium Hyaluronate, Xanthan Gum, Lecithin, Sclerotium Gum, Pullulan, Polyacrylate Crosspolymer-6, Hexanediol, Caprylhydroxamic Acid, Disodium EDTA
Nourish and Glow
15% Squalane
0.5% alpha-tocopherol
Brighten and Soothe
1% Free fatty acids
1% Bisabolol
*Full Ingredient List: Hippophae Rhamnoides (Sea Buckthorn) Seed Oil, Ribes Nigrum (Black Currant) Seed Oil, Rosa Rubiginosa (Rose Hip) Seed Oil, Squalane, Bisabolol, Linoleic Acid, Linolenic Acid, α-Tocopherol, Pelargonium graveolens (Geranium) Oil, Salvia sclarea (Clary Sage) oil,  Chamaecyparis obtusa (Hinoki) Oil
The chemists have formulated each product using ingredients with the best safety & efficacy profiles. Transparency is a core customer value and we're proud to share all the percentages of our actives we put in every bottle. If you still have any question please email us at
help@chemistconfessions.com to get more info about our formulas.
Customer Reviews
Write a Review
Ask a Question
Amazed at results
I was amazed how Aquafix made my skin feel and look. At first I thought it would not give me enough moisture in my skin. Having been used to the thicker the moisturizer the better the results, I was surprised at the results. Especially the anti inflammatory results that I didn't know existed. The only negative is the packaging, as I can't tell how much is in the bottle and if I am getting low. Better Oil - this was completely new to me as growing up in the US, oil is not part of any beauty routine from the large cosmetic companies. The French companies have the product but one never knew how and when to use it. I tried it as part of my daytime routine and at night both retinol nights and non retinol nights. I do like the feel - not too oily, and how it blends in layering.
07/29/2021
Anonymous

United States
Great duo
Great combo! The dropper for the oil doesn't hold the oil well and it drips out.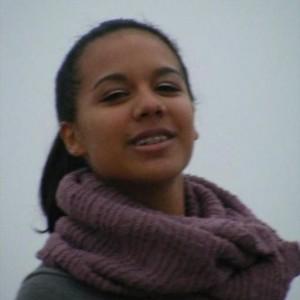 CV
07/23/2021
Cátia V.

United States
Amazing moisturizer
The moisturizer is perfect for oily or dry skin. The oil is light and until now, doesn't cause me any breakouts. Thanks for the amazing products
07/22/2021
Lynn S.

United States
Makes my skin sing!
I am thrilled with the soothing, smoothing hydration from both the Aquafix and Better Oil. What I didn't realize until reading through the ingredients was that the Better Oil contains Sea Buckthorn which is full of nutrients and strengthens skin! That's not all. There are quite a few soothing and hydrating ingredients in both, glycerin, panthenol, allantoin. By layering these into my skin care, I feel the added hydration and protection! I'm very happy! Ahhh!
04/26/2021
Annie L.

United States
KILLER SET
OBSESSED!!!! I'm in love with both products and layer them. The moisturizer will be nice without needing the oil in the summer. The oil is the perfect, medium weight/light weight oil. I love how it absorbs into my skin.