Travel Buddy Moisturizing Kit
Try our entire line in travel-friendly minis in a sleek magnetic-closure wallet case. You might suffer on long flights, but your doesn't have to suffer! The travel buddy includes: Aquafix Water Gel, The Better Oil, Balm Voyage, and Mr. Reliable Moisturizer.
The chemists have formulated each product using ingredients with the best safety & efficacy profiles. Transparency is a core customer value and we're proud to share all the percentages of our actives we put in every bottle. If you still have any question please email us at
help@chemistconfessions.com to get more info about our formulas.
Customer Reviews
Write a Review
Ask a Question
06/25/2021
Leera B.

United States
Fan!
Not only is the packaging (best case everrr) and the insert ultra adorable this **** also works. Huge sample of the mid strength exfoliation serum came with it for free and it's truly a full mini kit. I just don't think I'll be able to hold off using these up till I actually travel! Got the book off Amazon tooo and it did not disappoint. Can't wait for the mr reliable part 2 coz that's gotta be my fave thing in there. Love cc ❤️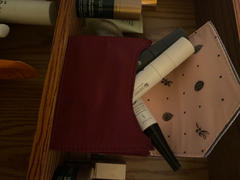 04/17/2021
Anonymous

United States
Love it!
This was a great starter set. I love all the products and it was great way to try them prior to buying full sized products.
03/17/2021
Anonymous

United States
Great product, packaging could be slightly better
The products are great but the travel packaging could be a little better. Love the travel pouch though!
08/09/2020
Elena L.

US
Everything you may need on the go
It has all the bases covered. My supersensitive skin loves it
05/05/2020
LeAnn K.

US
Must try this
Enjoying my experience with these important "littles" to improve my skincare routine.