Baby Steps Exfoliation Treatment | Lactic Acid + Gluconolactone
1 fl. oz / 30mL
Who said chemical exfoliants aren't for dry skin and sensitive skin types? Baby Step's 30% gluconolactone and 15% lactic acid make this product ideal to obtain a smoother, brighter complexion in the most gentle of ways. This treatment doubles as a nightly booster or as a once a week rinse-off mask. It's chemical exfoliant customizability at your fingertips!

Who it's for: The chemists designed baby steps for the following skin types - dry skin, sensitive skin, acid beginners, and those that have struggled with other exfoliating treatments that used glycolic and salicylic acid. No skin types gets left out!
Directions:

 
For a
nightly treatment
- add one drop and mix with your favorite serum. For a
weekly potent mask
- After cleansing, apply a thin layer to dry skin and wash off after 10 minutes. Avoid eye contact.
This acid booster was designed to give you the freedom to integrate as you need it into your routine. Dilute with your hydrating serum or moisturizer for a nightly treatment or use once a week as a wash-off mask. Baby steps at your service!
Baby Steps is tinted pink using a natural colorant derived from sweet potatoes. To minimize irriation, this product is completely fragrance and essential oils free.
Chemical Exfoliants
30% Gluconolactone: PHA, a gentle alternative to AHAs. It has demonstrated efficacy to combat effects of photoaging.
15% Lactic Acid: AHA that is one size up from glycolic acid, making it the gentler alternative to chemical exfoliation. It's naturally found in your skin at low levels as a hydrator as well.
Skin soothers at effective doses to calm irritated skin
2.5% Boswellia Serrata Extract: Indian frankincense is an ancient extract still relevant today for its skin calming properties. It can calm skin irritated by aggressive active ingredients like acids and retinol
Baby Steps is tinted pink using a natural colorant derived from sweet potatoes. To minimize irritation, this product is completely fragrance and essential oils free.
*Full Ingredient List: Water, Gluconolactone, Lactic Acid, Glycerin, Sodium Hydroxide, Propanediol, Polyacrylate Crosspolymer-6, Dipropylene Glycol, Boswellia Serrata Gum, Beta Glucan, Anthocyanin (Ipomoea Batatas Root Extract), Maltodextrin
The chemists have formulated each product using ingredients with the best safety & efficacy profiles. Transparency is a core customer value and we're proud to share all the percentages of our actives we put in every bottle. If you still have any question please email us at
help@chemistconfessions.com to get more info about our formulas.
Customer Reviews
Write a Review
Ask a Question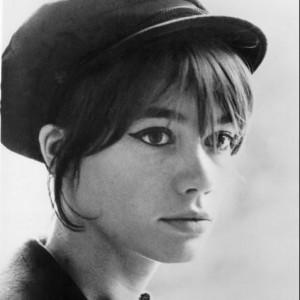 MP
07/05/2022
Melissa P.
simply the best
I don't know how, but this clears my skin like none other, with zero irritation. I initially got a sample, and was so impressed I ordered the full-size So versatile too! Mixes super easily with moisturizers, so I can titrate the dose I've also had amazing results using it as a mask and as a spot treatment
06/26/2022
Anonymous

United States
gentle but effective
really lovely results after 3 weeks of 2x/week use, smooth skin with no irritation
06/07/2022
Jasmine T.

United States
The perfect starter
Love this product! It's effective but gentle when used properly!
04/30/2022
Angela M.

United States
Finally!!
I've finally found an exfoliant I can use. I've used exfoliants in the past at a lower percentage and experienced so much irritation with little to no results. I use baby steps as a 10 minute mask and my skin texture has visibly improved. My skin loves this product :)
04/25/2022
Tiffany

United States
baby soft skin
i have combo acne-prone skin and can't handle harsh exfoliants. i also use tretinoin so i have to be really careful not to compromise my skin barrier. baby steps is sooooo gentle and leaves my skin feeling baby smooth and never dry or sensitized. i usually mix a drop with my moisturizer once per week, but i'll use it as a face mask if i feel the need. i also love the PHA and AHA they chose since they have hydrating properties (we could all use more hydration right?!). such a lovely formula!! i will definitely be repurchasing!