Chemists' Recommended
US Domestic Orders Only. 
You tell us your routine, we give you a recommendation from our line. After purchase, you'll receive a follow-up email with a link to your questionnaire. Once the chemists have gone through your routine, one full-sized product will ship out to you with routine use recommendations. Spaces are limited.
Your purchase guarantees a full-sized product valued at $35.00 or higher. You must register your email upon checkout to ensure you receive your questionnaire and notify you of your results.
Any questions? Email us at help@chemistconfessions.com
Customer Reviews
Write a Review
Ask a Question
03/01/2022
Brooke B.

United States
luxurious
I absolutely love this serum. It instantly moisturizes and calms my skin, and feels dreamy putting it on.
02/12/2022
Anonymous

United States
Recommend!
Been using baby steps for 3 weeks now and am loving the results. My skin is brighter and almost all of my dark spots have disappeared or at least barely noticeable now. My skin is very soft too. I have sensitive skin or maybe the product was just working, but the first few days of using I got a couple pimples which is not normal for me. Ever since then though no pimples. Totally worth it
02/09/2022
Lisa B.

United States
Too Soon to Tell, but Good So Far
I've only used this a few times, so it's too soon to tell its full effects, but my skin definitely feels smoother after using it. My sensitive skin also hasn't been irritated by using it as a weekly mask, even though I'm using tretinoin.
02/06/2022
Isabella C.

United States
highly recommend!
I was so excited when the Chemists' Recommended opened again! The survey was super easy and it gave me the opportunity to be extra thorough when explaining my routine and skin goals. The chemists' response was informative and I could tell they took the time to read through what I had written. They recommended (and provided a full size) Aquafix and included a sample of The Specialist booster. I also told them I had been looking for a good Vitamin C serum and they gave me a recommendation outside their line (Timeless CE Ferulic, for anyone wondering). I've been using all three products for about a week now and I'm enjoying all of them. I'm really impressed with Aquafix - it's a serum-like consistency and really soaks into my skin. My skin is combination, but gets pretty dry during the winter so I do a lot of layering. Aquafix helps hold in the moisture before laying my occlusives and I can feel the difference. The Specialist has been amazing for the little bumps and blackheads I tend to get on my cheeks - I noticed a difference after the first use. I'm definitely going to be getting a full-size! Both products are gentle and didn't irritate my skin at all. Chemists' Recommended was SUCH a great buy! Just the fact that I got a full size product that runs for $38 PLUS additional recommendations for only $25 is incredible and an amazing value. Highly recommend to anyone who wants to up their skin game.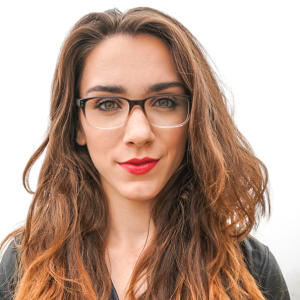 AB
02/05/2022
Alyssa B.

United States
Highly, Highly Recommend!
Ever since I watched the Chemists' live with Dr. Shereene Idriss, I have been interested in the brand because Gloria and Victoria clearly know what they're doing! Recently, I developed melasma and threw everything but the kitchen sink at it, which quickly became overwhelming and I had no idea what was or wasn't working. The Chemists undoubtedly take the time to review routines in detail because they provided such thoughtful recommendations! As a result of the Chemist Recommended I received The Specialist, which I have been using as a leave on treatment on my t zone—it is amazing!!!! After only a few weeks, my oil production is noticeably lessening and my nose looks clearer. Following their recommendation I also purchased The Gold Standard as a weekly 10 minute mask, which leaves my skin baby soft! Cannot recommend enough!!! Their recommendations simplified my routine and provide great results!